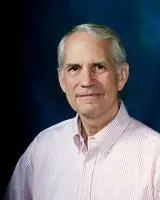 I am a psychologist whose primary work has been in a private clinical practice in the Cincinnati area for 30+ years. I now work in a practice with four other psychologists and two social workers in the suburb of Blue Ash. Our offices are easily accessible and our building has convenient, lighted, off street parking.
I provide psychotherapy to adults only. About a quarter of my practice is couples therapy and the rest is individual psychotherapy . Many of my individual clients have issues with anxiety including panic disorder . Most are well functioning people confronted with a number of stressors bearing down on them at the same time. I also see a significant number of people who are personal growth oriented. They want to be better at their jobs, to relate more deeply to their families and friends, or enjoy life more fully. I see about an equal number of men and women.
I have been licensed to practice psychology in the state of Ohio since 1978.
I graduated from Williams College in western Massachusetts majoring in Psychology. I went directly to graduate school at the University of Cincinnati where I earned a Master's degree and a Ph.D. in clinical psychology.
I have been active in psychology professional circles. I have served many years on the Boards of Directors of the Cincinnati Academy of Professional Psychology and the Ohio Psychological Association. I have served as the President of CAPP and OPA.
In recent years, I have taught clinical psychology graduate students at Xavier University and the University of Cincinnati.
I have been married for 30+ years and have three adult children.